After purchase, you will receive login details to be sent to the email you used to purchased then you'll be able to download the latest theme zip from our members area here:
https://members.shoptimized.net/product/shoptimized-theme
The zip file should be uploaded fully, no need to extract the zip file.
From your Shopify admin, go to Online Store > Themes.
In the More themes area, click Upload theme.
From the Upload theme window, click Choose File to select the theme zip file.
Click Upload. The theme will be added to the Themes page of your admin.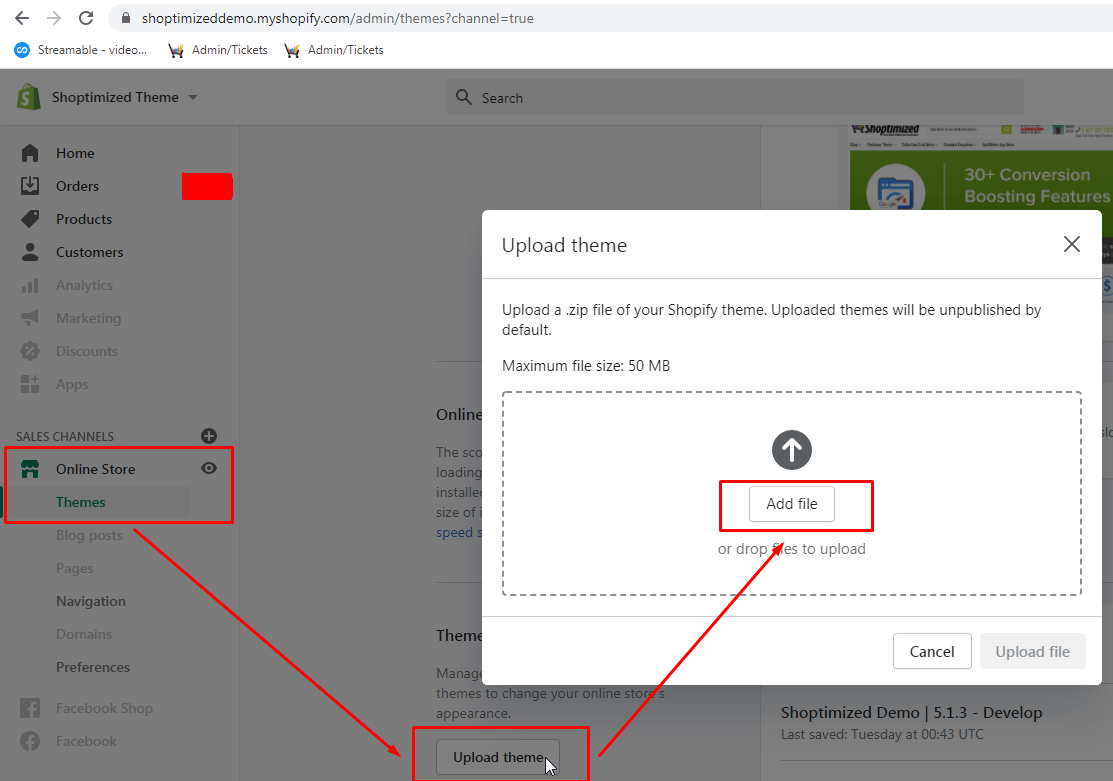 It will not affect your Live Theme at all, this would be uploaded on the DRAFT, work on DRAFT MODE until everything is settled and ready to go.
If you are on Mac/ Apple Device: You would need to do something in Safari:
Open Safari
Click Preferences
Under the General tab, uncheck the option Open "safe" files after downloading
Please make sure to download the .zip file without extracting them, you need to upload them as a .zip file
Want us to setup install and configure your theme for you?

Configuring the Shoptimized™ Theme is simple but can be time-consuming because of all the built-in features we have.If you'd rather we did all the heavy lifting for you our setup service is just $99.

This is ideal if you're switching from another theme.

Starting from scratch with a brand new store?

Get a fully customized store with 25 handpicked products that's traffic-ready. Just tell us what you want to sell, we'll research all the products and have your store ready to start selling in just 14-days. Click here for details.
TAGS: download, download theme, theme download, theme, downloads,