This can be removed via the theme language options, in the back end of Shopify, Themes -> besides Customize -> Actions -> Edit Languages -> Layout -> Bottom of the Page (from there you can also modify the Copy right)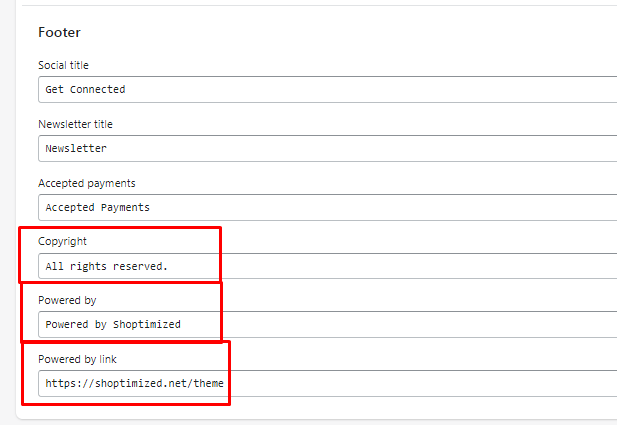 You can also do it the easy way just through the Search Bar in Edit Languages then Search.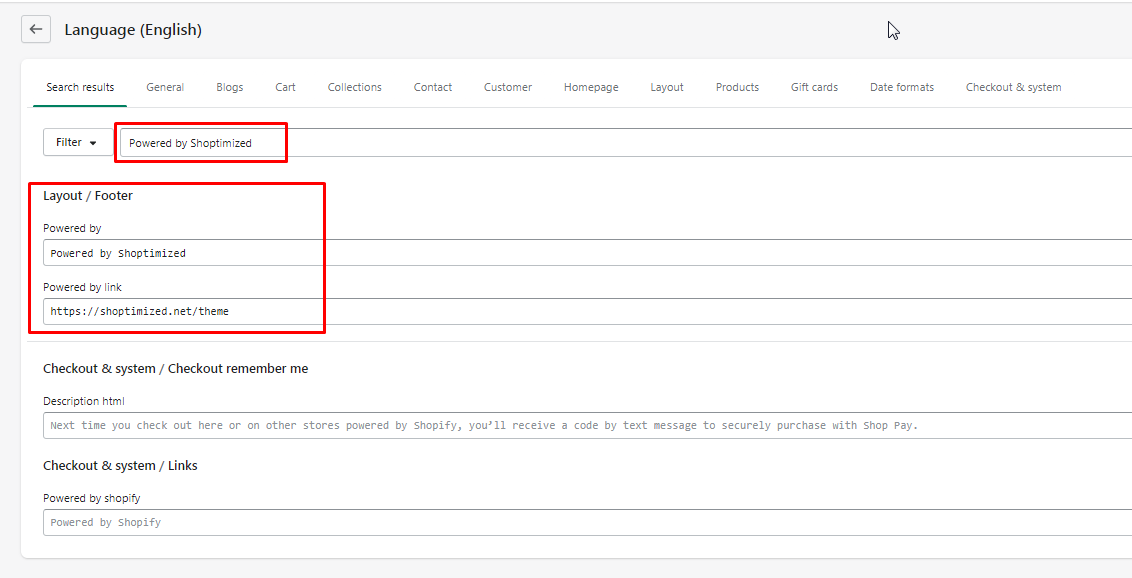 You can do the same for other texts, for texts you CAN'T find in Edit Languages, it might just be lying in the Theme Editor -> Theme Settings area.
Other Useful Information:
How to Change Specific Texts - Change Specific Texts in the Theme
How to Change Specific Colors - Change Specific Colors in the Theme
Different Add To Cart Options - Change the General Add to Cart Button to different styles/ layout
Variant Swatch Style Options - Learn how to change the variants swatches to different styles.
Custom Link on ATC Button - Redirect the Add to Cart Button to a Certain Link
TAGS: remove powered by shoptimized, powered by shoptimized, by shoptimized, powered, remove powered by shopify , powered by shopify, remove powered. All rights reserved., All right, reserved