Shopify Product Reviews
This is preintegrated to the Shoptimized Theme already, so all you need is to enable from the Theme Settings directly.
From the backend of Shopify -> Themes -> Customize -> Theme Editor
Theme Settings -> Product Page -> Reviews App Tab -> Use Shopify Review App (and to enable Review Stars, it's in the Product Page - Tabs -> Review Tab Settings)

-------------------------
Top Menu: https://prnt.sc/wkz7tp -> Product Page -> Product Tabs -> Choose howd you like to display, or you can change the Review Tab Heading.
Please make sure the "Enable Review Tab" is ticked too by the way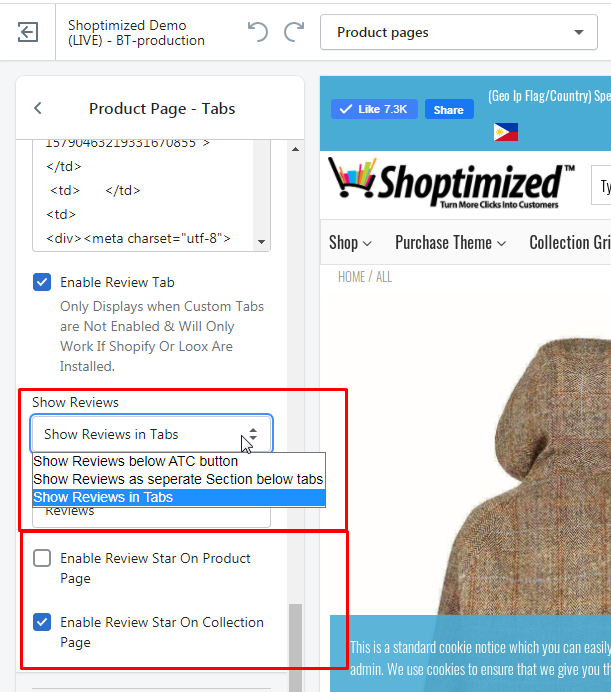 Please make sure you have installed the Shopify Product Reviews App to your Store from Shopify APP Store, otherwise it would not work.